Bringing Hawaii into Your Home
Vessels - Sculptures - Wall Decor - Basketry - Accessories
Honoring Experience, Spirit (Mana) and Earth ('Āina)
Custom Pieces

Creating Artwork to Fit the Space
Custom Pieces
Creating Artwork to Fit the Space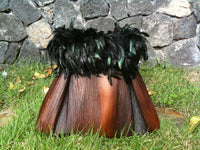 What is it? It's a piece of Hawaii.
Using the unique sheath or leaf base from giant Hawaiian palm leaves, artist Shelley Hoist's creations bring organic textures into your home and life. And because the "Mother" trees are still living and breathing on the island, they provide a sustainable way to stay connected to Hawaii while respectfully taking home a "piece" of the islands, or share the beauty of the islands with loved ones.
Her one of a kind, intentional artwork and lifestyle accessories strengthen your connection to the natural world, and her creative workshops help you connect to your own innate creativity.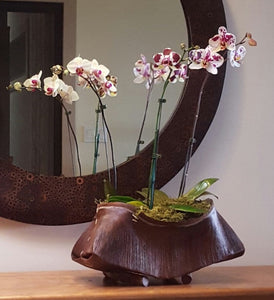 Art for the Home
Vessels, basketry, wall decor and sculptures including both stand alone artwork and functional pieces. Perfect for your home, office or gift giving.
SHOP ART FOR THE HOME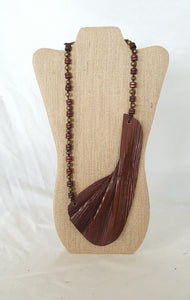 Art for the Body
Wearable art series includes earrings (big and small), statement necklaces, hats, along with purses and totes. Perfect for gift giving and finding unique, artist made jewelry for your own collection.
Shop Art for the Body
Art Cards
Who doesn't light up when they receive a handwritten card? Shelley's unique hand stamped and art imagery cards are the perfect, tactile way to share your love and gratitude with others.
shop art cards